Whiteboard
A whiteboard is an empty, shared space that allows meeting attendees to draw or write on the screen. Contents of a whiteboard can be saved to reference later.
Whiteboards are created from the Share menu in the Zoom meeting controls at the bottom of the Zoom window: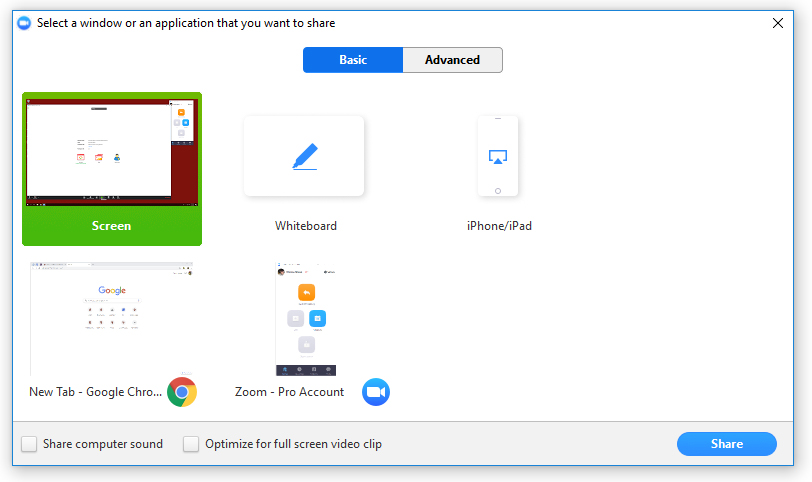 Whiteboards have various drawing tools including the ability to add text and select objects on the board:

To learn more about whiteboards, see Share a Whiteboard from Zoom.
Annotation
The Zoom annotation feature allows meeting attendees to draw on a screen share. Just like a whiteboard, annotations can be saved to review later.
To annotate as a viewer, select Annotate from the screen share toolbar:

The annotation toolbar lets users draw, add shapes, or add text to a screen share:

To learn more about using annotations, see Annotation as a Viewer from Zoom.
Remote Control
Remote control allows a meeting attendee to either ask for control of the current screen share or to give control of their screen share to another meeting attendee. 
To learn more about using remote control, see Request or Give Remote Control from Zoom.